If you're a Pathfinder GM and you're only going to purchase one single third party product, my recommendation would be this book right here.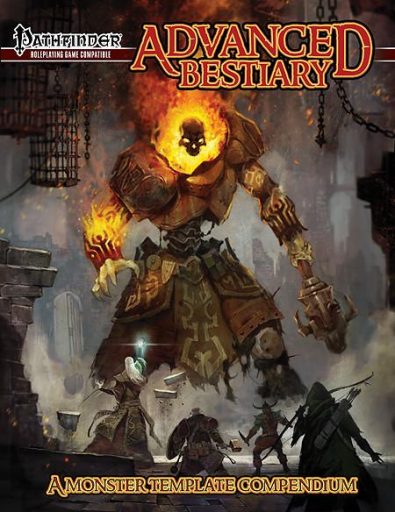 The Advanced Bestiary was originally released for D&D 3.0, and it was a good book but kind of got lost in the glut of 3.0 books that everyone was doing.
However, it was getting regular use by the folks at Paizo on their early D&D 3.x adventure paths. This and Tome of Horrors were a mainstay in section 15 of their OGL listing.
So, when Paizo decided to publish Pathfinder, it was only a matter of time before both the Advanced Bestiary and the Tome of Horrors were published as Pathfinder compatible. Both books are excellent, and I recommend both, but this post is focused on the Advanced Bestiary.
In a nutshell, the Advanced Bestiary is a book of monster templates. As a GM, I have found this invaluable… there are roughly 120 templates in the book. Multiply that by however many bestiaries you have, and well… 🙂
For example…